There are many ways you can decorate your swimming pool. You can add plants, flowers, and trees around the pool's perimeter. You can also add statues, fountains, and other decorations to the area. If you have a budget, you can even hire a professional landscaper to design and install a custom swimming poolscape.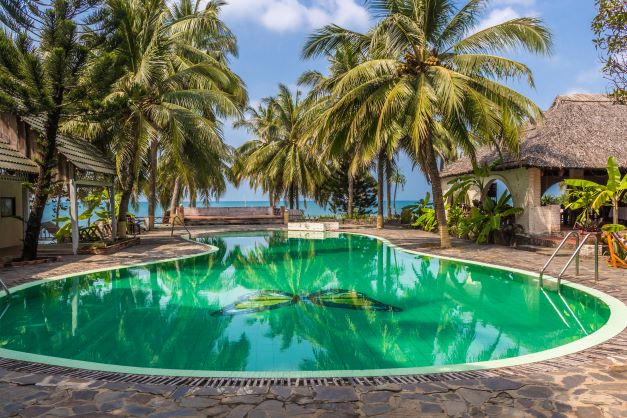 Things to consider
If you're thinking about decorating your swimming pool area, there are a few things to keep in mind. First, you'll want to consider the overall look and feel you're going for. Do you want a tranquil oasis where you can relax and escape the hustle and bustle of everyday life? Or are you looking for a fun and festive pool area that's perfect for entertaining guests? Once you've decided on the overall aesthetic, you can consider specific swimming pool decorations.
For more swimming pool decoration ideas and guides you can also read Nasa Swim
Do it yourself or hire professionals?
If you're decorating your swimming pool on a budget, there are plenty of ways to do it yourself. One of the easiest ways to add personality to your pool area is by surrounding it with plants and flowers. You can also add some inexpensive solar lights around the perimeter of the pool for a bit of extra ambiance.
Moreover, there are also some advantages to hiring a professional.
a swimming pool designer will have the experience and expertise to create a custom swimming poolscape that fits your specific needs and budget.
a professional can help you select the right plants, flowers, and trees for the area and ensure that they are properly installed.
a paid worker can also help you select the perfect swimming pool furniture and accessories to complete the look.
If you want to find the right professional in your area, check this website.
Swimming pool decoration ideas
Indoor and outdoor space
Creating a swimming pool area that blends seamlessly into your outdoor and indoor spaces is a great way to create an inviting and beautiful environment. Let your interior flow into your pool area by adding a luxurious sitting area and outdoor essentials like an outdoor rug, swimming pool towels, and pool umbrellas. Add some greenery to the space with potted plants or a living wall. And don't forget the finishing touches like swimming pool lights and colorful swimming pool floats.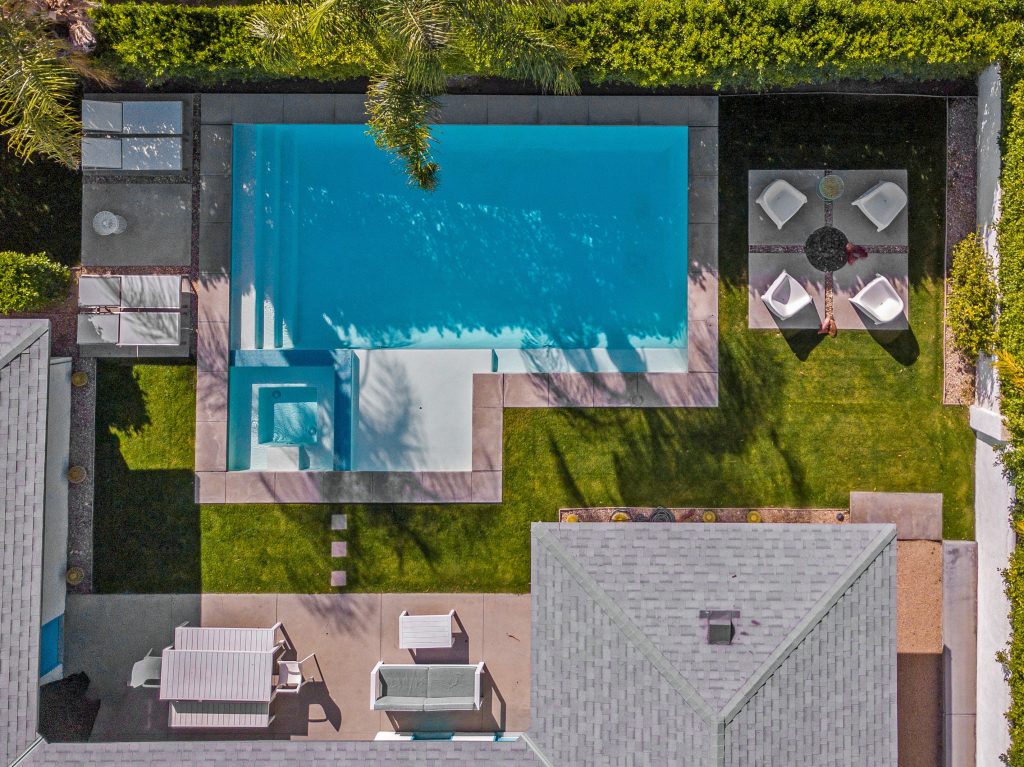 Warming fire
A fire feature not only heats up the cool night air and extends the day, but it also encourages a sociable mood. It's the perfect swimming pool decoration for gatherings with friends and family. You can install a gas or wood-burning fire pit, or opt for a more permanent solution like a built-in fireplace.
Minimalism
Take advantage of structural design to add a minimalist seating arrangement. This swimming pool decoration is perfect for small spaces or if you're looking to create a more modern aesthetic. Streamlined swimming pool furniture and accessories will give the space a clean and uncluttered look. Use simple, geometric shapes for the furniture and choose accessories in neutral colors.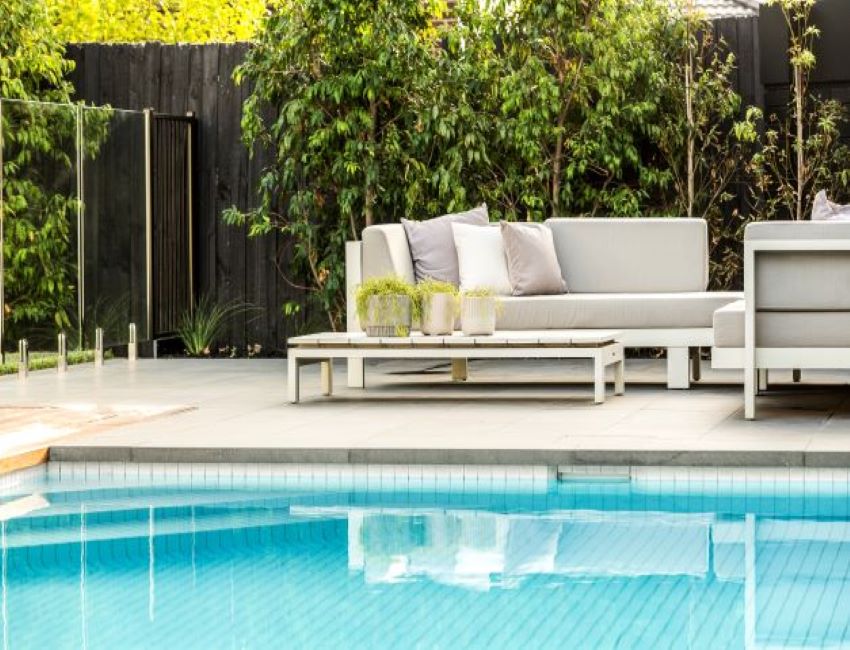 Adding color
Color can be a great way to add personality to your swimming pool area. Add pops of color with swimming pool floats, umbrellas, and towels. Or, go for a more subtle approach with swimming pool lights in colorful hues. You can also add color to plants and flowers. Choose bright blooms in shades of pink, purple, and red to make a bold statement. Or, opt for more subdued colors like white and green for a more calming effect.
Combination
The wide variety of materials used in the design of swimming pool furniture allows you to create a unique and beautiful environment. A combination of wood and concrete, for example, can create a warm and inviting space. Or pair metal swimming pool furniture with colorful cushions for more fun and festive look.
Poolside dining
It is a practical luxury. And with the right swimming pool decoration, it can be an elegant affair. Whether you're looking for a simple swimming pool bar or a full-fledged outdoor kitchen, there are plenty of options to choose from. For a sleek and modern look, try stainless steel appliances and countertops. Or go for a more classic aesthetic with stone countertops and wooden cabinets.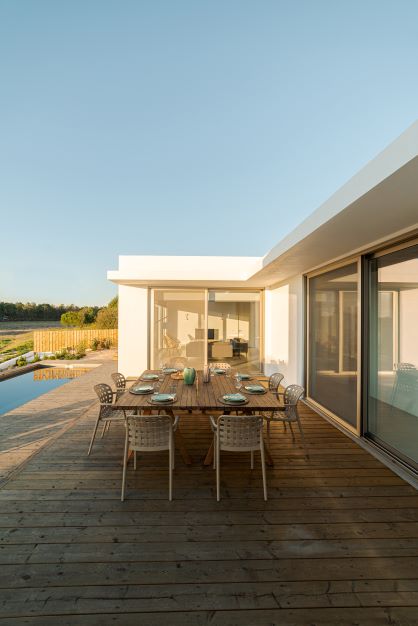 Lights
Keep the night young by adding festoon lights or a large focal light to your pool decor. This swimming pool decoration creates a magical and inviting ambiance that's perfect for entertaining guests. You can also add swimming pool lights to the perimeter of your pool or around the edges of your deck or patio. For a truly unique look, try hanging swimming pool lights from trees or suspending them above the water.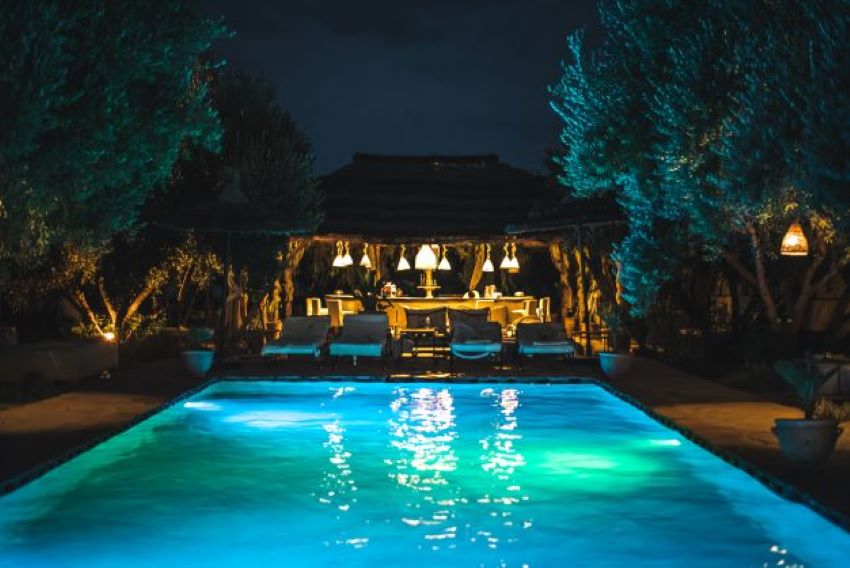 Whether you're looking for a place to relax and escape the heat or a fun and festive swimming pool area for entertaining guests, there are endless possibilities when it comes to swimming pool decorations. With a little creativity and some help from a professional, you can easily transform your swimming pool into the perfect oasis.
Related topic: Pool design ideas